India Health Link, the future of health technology. With 30 years of US-led R&D, hPod is an innovative brand built on excellence. HIPAA certified for data privacy, our cloud-based platform offers real-time monitoring and actionable insights. The revolutionary health kiosk screens 50+ parameters, enabling seamless teleconsultation and patient management. Experience the convenience and advanced features of hPod for accessible healthcare.
We believe in creating a Healthy World by making Healthcare accessible to all! 
We stand by our values and work towards creating awareness and making Quality Healthcare accessible!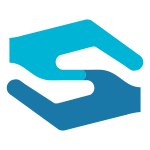 We bring the light of hope to everyone! The hope of Growth and Success, along with Improved Healthcare.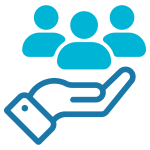 We care about you everyday and we're always going to be there for you, in sickness and in health. 
What sets us apart is our commitment to building scalable healthcare solutions using technology. We leverage the power of innovation to develop and deliver accessible, affordable, and user-friendly healthcare solutions.
Overall Healthcare Facilities
Curious To Know More About India Health Link?
We appreciate your curiosity and would be happy to provide you with more information.
Please click on the link below.